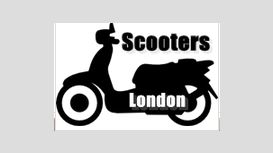 Scooters London Ltd is a long standing family run business based in London city centre, providing a quick and efficient service to our large customer base. Our services include: sales, repair,

accessories and restoration. Our scooter clothing and accessories area is the biggest and most comprehensive in UK and our staff love talking about scoots. Come in and test ride any of our 25 demonstrators or simply pop in for a fine espresso coffee and a chat. We'd love to see you.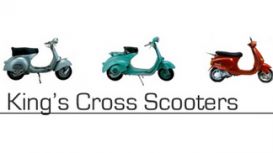 Kings' Cross Scooters is conveniently located within 8 minutes walk from King's Cross Station. We offer a full range of service on all brands of scooters as well as new and used bike sales and

accessories. We are open from 8:30 AM to 5:30 PM Monday through Friday and 9:00 AM to 3:00 PM on Saturdays.