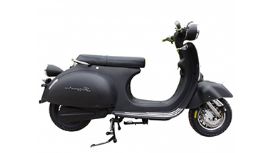 Road traffic generates approximately 80% of CO2 emissions, and the two stroke petrol motors commonly found on motorbikes and mopeds emit 8 times more pollution into the air than cars. The ekobikes

electric mopeds, electric bikes and electric scooters are the perfect alternative for the environment; emitting zero carbon, fuel or fumes. Along with benefiting the environment, the ekobikes electric mopeds, electric bikes and electric scooters will also benefit its users.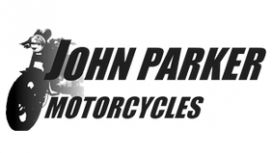 johnparkermotorcycles.co.uk
Mum (Maureen) has run the shop since the early days and I helped in the workshop from being knee high to a c90! In fact I used to earn my pocket money repairing customers bicycles! In the 1970's we

were main dealers for Mobylette's from France, Cossack's from Russia and KTM's from Austria. Into the 1980's we became main dealers for Cagiva and Testi from Italy and then in the early 1990's PGO scooters from Taiwan.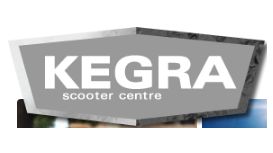 Kegra Scooters is a one stop shop for all your scooter, moped/ped needs. We offer both new and used scooters from well know brands such as Lambretta, Piaggio, Vespa, Gilera and Sym. We have a full

workshop offering Servicing and MOT's. With over 60 years combined experience in scooters, our workshop abilities and knowledge are envied by many.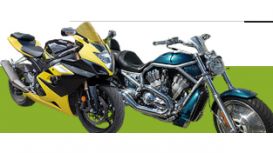 Essex Motorcycles, established 1990, is a company devoted to the motorcycle industry. Based across two premises in Essex we sell both new and used bikes. We offer a full range of servicing, repairs

and maintenance for your bike. We also stock a wide range of parts and accessories with thousands more on a next day service.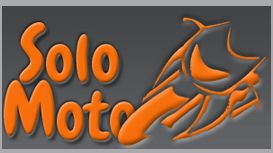 SoloMoto is a small family run motorcycle servicing and repair centre based in Rochford, Essex. We have extensive experience in servicing and repairs of all makes and models of motorcycle, quad bikes

and dirt bikes including Yamaha, Suzuki, Kawasaki, Honda Triumph, BMW and KTM models including fitment of aftermarket components such as exhausts, air filters, suspension components, power commanders and much more.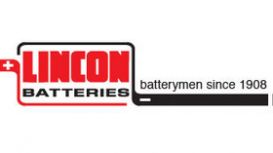 Lincon Batteries is a family run company which has been in the battery business since 1908. It has been manufacturing lead-acid batteries in the Southend-on-Sea area for over 60 years; from the glass

jar variety for radios in the thirties to the latest cold-start performance polypropylene batteries of today. A large variety of batteries are produced for classic vehicles including hard rubber cased batteries with variable terminal, plate and layout options matching the original specifications.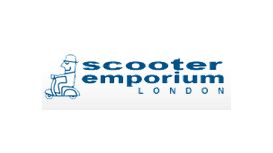 Driven by our own passion for Italian classics, we offer a comprehensive range of classic scooters, accessories and spares. Not to mention our extensive specialist knowledge on all things scootering,

which means we can offer a service second to none. We also offer servicing and are able to arrange finance, insurance and training / CBT information. Please shop on our web site, or visit us at our showroom in the heart of London.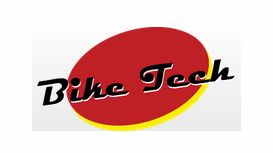 Biketech is based in Rayleigh, on Lubbards Lodge Farm. This means motorcyclists from Southend and Chelmsford Essex now have a very competitive priced motorbike service and MOT test facility available

to them. Phil has a long list of repeat satisfied customers. Getting your bike through an MOT needent be stressful. While you're having your servicing carried out, you can also have the motorbike suspension setup perfectly for you, so that you get the most at all times from your motorcycle.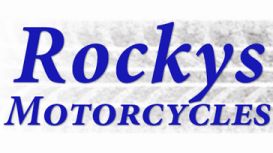 Here at Rocky's our aim is to cut out all the bull about custom motorcycles, all the following bikes were built by yours truly and are great to ride, as well as cool to look at. I like to build bikes

that handle, stop, and go, without spending a fortune. I build each bike to a high standard and using all my life time skill, I do all the fabricating, welding (mid and fig), design, engine, carb/fuel injection and suspension upgrades.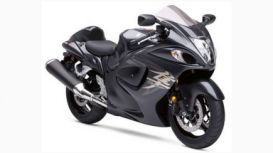 Galea Cam Chain Services are specialists in Japanese Motorcycles, we carry out a variety of services from re-builds to polish and dressings. I have over 30 years experiance within the industry and are

based in Wickford, Essex. We provide a friendly, reliable and honest service and are always happy to offer our expert advice. All repairs are carried out in our in house workshop by Tony Galea personally.